Agenda's purpose is to manage and oversee the management affairs of the wealthy entrepreneurs and their families in respect of: tax, wealth transfer, investment management, governance, estate planning, risk management, compliance, communication and financial education. Agenda's experience spans globally across all investment strategies and our expertise is in anticipating the coming market cycle to provide the best investment solutions for sustainable capital growth. Our clients range from successful families through to global institutions.
Agenda is part of an exclusive network of family offices and co-manages a highly innovative platform for private equity funds and direct company investments. Through this platform, we are able to screen and analyse hundreds of illiquid investment opportunities and offer those that provide the highest premium ratios using our in-house Expected Drawdown technology.

Asset management & investment advisory
Discretionary Portfolio Management
Portfolio Advisory & Execution-only
Services
Strategic Asset Allocation Advisory
Third Party Manager Selection
Consolidation Statements
Risk Management liquid/illiquid assets
Completion Portfolios
Investment Office Outsourcing
White Label/Co-branded Fund Distribution

Corporate finance & direct investment
Mergers & Acquisitions
Debt Financing
Capital Structure Advisory
Direct Investment Opportunities/Private Equity
Joint Ventures
Club Deals
Business Development
Property Investments

Family
Governance
Tax & Legal Structuring
Inheritance Planning
Relocation Issues
Administration Concierge

Private investment management
Private Housing
Private Jets
Art
Wine
Other Collectibles
Property Investments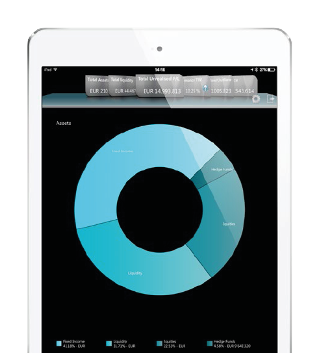 OUR APP
Portfolio Consolidation
The Agenda Invest iPad application, consolidates all your accounts with different banks in one single place. It allows our partners to have access to all their different accounts in one single log-in access. Our partners can see the overall exposure to each asset class, allowing them and us to better identify the necessary investment strategy.